If not now, then when?
"Don't ask yourself what the world needs; ask yourself what makes you come alive. And then go and do that. Because what the world needs is people who have come alive." ~Harold Whitman
Start Here
Work with Me
"Each one of us is both a work in progress and a masterpiece."
Life is a winding road, filled with quick turns and forks in the road. Often there are steep hills to climb, but once we reach the peak, we can slow down, take in the beautiful scenery and then enjoy coasting down. Life is like that, meant to flow. There will always be a balance of quick turns, forks in the road, hills to climb and moments where we can just coast along. At no point is the journey of life stagnant.
There are times we get caught up in anxious thoughts, feeling stressed or overwhelmed, limited by fear, insecurity or a sense of lack. When this state of mind becomes the norm, it has to the potential to leave us feeling stuck, struggling or lost. As a result, it affects our health, our relationships, our work – generally our quality of life.
In an attempt to fix it we try to control the feelings, we search for a quick fix, for validation, to be worthy, to be enough, to be better, to be loved, etc. As we search for a fix in things, experiences, people, jobs, relationships, we turn away from the solution.   
I help my clients breakthrough self-imposed limits, fears, struggles, and challenges and awaken to the beautiful and infinite potential within.
It's time to LET GO of any self-sabotaging, limiting beliefs and step into a life where you dance with the ebb and flow of life, with grace and ease. It's time to live your life to the fullest, with love, laughter, and PURE enjoyment. It's time to embrace your greatness…if not now, then when?
I believe:
there is immense greatness in everyone;
there is innate resilience in everyone;
that we may be standing in our own way;
that everyone is loved, lovable and has the capacity to be secure regardless of external circumstances; and
that you already have everything you need, you are perfect just as you are and you are right where you need to be.
You are braver than you believe, stronger than you seem, and smarter than you think – A. A. Milne.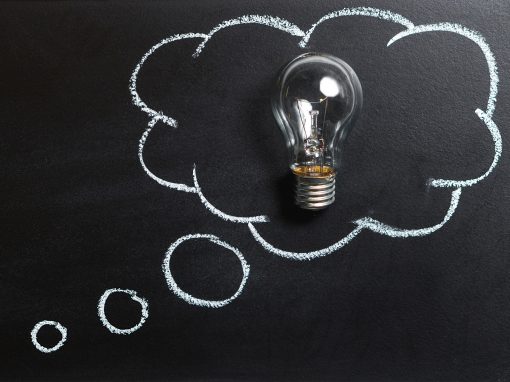 Work with Me
We underestimate ourselves when we accept limitations and don't notice.
Connect the dots back: I have no interest in motivating you, that's heavy lifting. Hard work that rarely works. I'm here rather to inspire you, to remind you really of what you already know. To reawaken. Quite simply, your desire. To connect the dots back to your highest self. (Source: This is Real Life by Slyvia Hall)
It's an honour to be a coach. To be in a space with individuals who are willing to challenge fears and limitations and be curious and ready to explore and play in a space of infinite potential.  
Is my coaching right for you? 
Do you have an open mind?
Are you willing to experience a new way of seeing life? 
Are you committed to showing up, take the time and be fully present during our time together?
Are you willing to do the work in between our sessions?
If so, then let's connect. 
"If you're searching for happiness, if you're searching for tranquility, if you're searching to have a happy, peaceful, loving, understanding life, in actual fact, you're searching for your inner self." – Sydney Banks 
I work one-on-one with individuals (children, adults, parents, couples and business leaders). Packages are tailored to meet the specific requirements of the client. I offer a set number of intensives each year at a time and location that is convenient for both the client and myself.
Group training is available for schools, youth groups, businesses, and organizations. Training is tailored to specific needs, with the option of adding intensives to the training. The purpose of group training is to ensure the individuals walk away with an understanding that is longterm – not just at the time of, and for a short period after the workshop.
I run a number of in person and online webinars and workshops. To find out more details please follow the 'What I'm Up To" link.
Speaking Engagements:
Customized talk or tailored workshop to small groups, or conferences for businesses, organizations, groups or associations.
"I have worked with many people, but I was never able to achieve the kind of results I have with you. Thank you!"
You have an amazing talent. Every time I leave our sessions I feel such a sense of calm, peace and inspired. Since working with you every aspect of my life has changed, my relationship, how I am parenting my kids, my work life. I'm so grateful for you.
Thank you for helping me. I love knowing my super you power. It helps me at school and at home. I hope we get to talk soon.
"Dwell on the beauty of life. Watch the stars and see yourself running with them." Marcus Aurelius The first day of the new year always feels so fresh, like a big, beautiful canvas just waiting to be filled with your magic. When I think back on the past year, it is...
read more