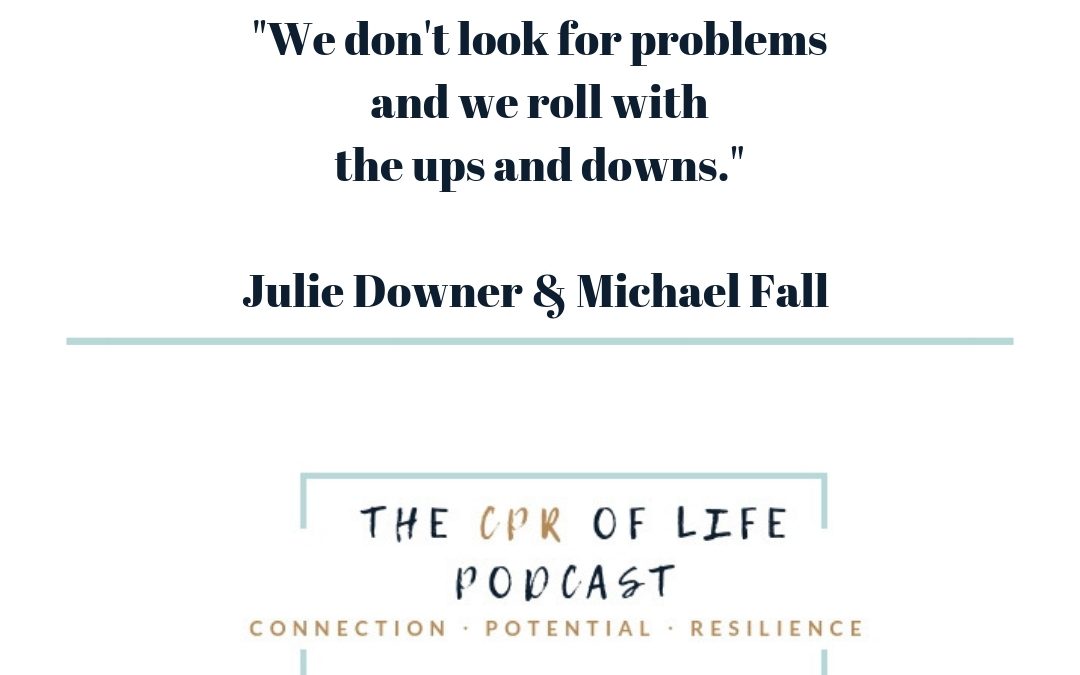 I'm sure many of you read "The Secret To A Healthy And Happy Romantic Relationship" and thought yeah right. If that was you (and even if it wasn't) I hope you take the time to listen to this week's podcast episode. It's an inspiring one.
Continuing this months theme of relationships I chat with Julie Downer and Michael Fall about the ease and playfulness of their relationship. They are a blended family with five kids. Michael is a fitness, nutrition and wellness coach and Julie is a nutrition coach and Veterinarian. With Michael and Julie talking about relationships is fun, I'm totally inspired by these two lovely souls. This was a really fun conversation, although I have to admit, at times I felt like I was eavesdropping on their conversation 🙂  Michael and Julie shared with such openness and honesty. I love their wisdom and their presence.
During this conversation, we take a deep dive into:  
The power when we embrace our individual wholeness within a romantic relationship;

How conflict arises in relationships that come from having unspoken expectations;

Relationships can be enjoyable and easy, even when there are conflict and low moods; and

Parenting and blending families with grace.   
Here are a few thought bomb takeaways:
When you try to analyze or conceptualize the actions, interactions and moments in your relationship it clouds our thinking and creates tension;

Happiness does not come from another person. If you are looking to your partner to make you happy, you will miss the beautiful place where happiness and an effortless relationship exists – inside;

Life is meant to flow, as a result, as do our relationships. Recognizing this, and knowing you don't have to fix anything when you or your partner are in a low mood lets the natural flow; and

When we let go of needing to control, conceptualize or fix and embrace who we are as an individual within a relationship – it can be fun and effortless. What a beautiful and inspiring thought.  
I hope you enjoy and please feel free to reach out with any questions or comments. I'm sure Julie and Michael would be happy to circle back.
To listen on iTunes:
https://itunes.apple.com/ca/podcast/the-secret-to-a-healthy-and-happy-romantic-relationship/id1438553484?i=1000428910432&mt=2
To listen on Podbean:
https://thecproflife.podbean.com/e/the-secret-to-a-healthy-and-happy-romantic-relationship/
Until next time: Be well. Be inspired. Be You.
Much love,
Jessie-Lynn
To reach Michael and Julie: