If not now, then when?
"Give yourself permission to live a big life. Step into who you are meant to be. Stop playing small. You're meant for greater things."
Start Here
Work with Me
"Each one of us is both a work in progress and a masterpiece."
Life is meant to be embraced, experienced and most of all enjoyed. There are times we get caught up in anxious thoughts, feeling overwhelmed and/or stressed which has to the potential to leave us feeling stuck or struggling and affect our health, our relationships, our work – generally our quality of life. IT DOESN'T HAVE TO! There is a simple, yet profound understanding that allows you to fully step into, and embrace, each moment of your life.
Gaining an understanding of how human experience works allows you to see that life is meant to flow. If you let go of the need to control and go with the flow I guarantee you will find more clarity, peace, more fulfilling relationships – both personally and professionally. It's kind of like a balance board, there will be ups and there will be downs, but it's all okay. You are okay, in fact, you are better than okay. We are all born with an innate capacity for resilience, to be okay. No person or thing can ever take that away from you. What does that mean? It means that you are capable of deep CONNECTION both with yourself or others, infinite POTENTIAL, and a profound RESILIENCE.
I believe:
there is immense greatness in everyone;
there is innate resilience in everyone;
that we may be standing in our own way;
that everyone is loved, lovable and has the capacity to be secure regardless of external circumstances; and
that you already have everything you need, you are perfect just as you are and you are right where you need to be.
You are braver than you believe, stronger than you seem, and smarter than you think – A. A. Milne.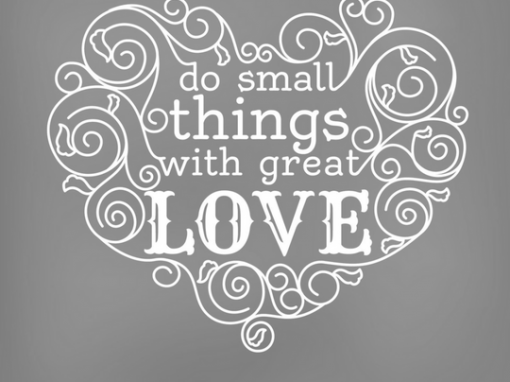 Work with Me
We underestimate ourselves when we accept limitations and don't notice.
I work with individuals, couples (whether together or not), schools and businesses on mental health and wellbeing by gaining clarity into how the human experience works. This understanding allows for greater insight and peace, less conflict, healthier relationships and a sense of empowerment and resilience – generally living life more fully, with grace and greater ease.
If you 'think' there is something holding you back, something is wrong with you, you are not good enough, you are feeling stuck, overwhelmed, struggling with your business, relationship or with your kids (or are your kids struggling with anxiety, bullying, etc.) or work, want to escape life and join the circus – the reality is:
You already have everything you need and you don't need fixing;
Your internal feelings and experiences are independent of external circumstances in your life;
Your internal state can fluctuate between optimism and fear even if outside circumstance hasn't changed;
You have an innate internal freedom to experience life differently; you have the potential to handle every challenge that comes your way – you are so much more resilient than you think. Your factory setting (the one you are born with) is a place of non-judgment, innate well-being and capable of amazing things. Gaining an understanding of how human experience works doesn't require techniques, steps, additional resources. The ONE requirement is that you show up with an open mind.
It's time to LET GO of any self-sabotaging, limiting beliefs and step into a life where you dance with the ebb and flow of life, with grace and ease. It's time to live your life to the fullest, with love, laughter, and PURE, authentic enjoyment. It's time to embrace your greatness…if not now, then when?
"If you're searching for happiness, if you're searching for tranquility, if you're searching to have a happy, peaceful, loving, understanding life, in actual fact, you're searching for your inner self." – Sydney Banks 
I work one-on-one with individuals (children, adults, parents, couples and business leaders). Our time together usually entails six to twelve-month packages tailored to meet the specific requirements of the client. I offer a set number of intensives each year at a time and location that is convenient for both the client and myself.
Group training is available for schools, youth groups, businesses, and organizations. I offer a set number of classroom workshops that address mental health, social and peer  development, resiliency and bullying. Training is tailored to specific needs, with the option of adding intensives to the training. The purpose of group training is to ensure the individuals walk away with an understanding that is longterm – not just at the time of, and for a short period after the workshop.
I run a number of in person and online webinars and workshops. To find out more details please click on the link below.
Speaking Engagements:
Customized talk or tailored workshop to small groups, or conferences for businesses, organizations, groups or associations.
"I have worked with many people, but I was never able to achieve the kind of results I have with you. Thank you!" Dan
You have an amazing talent. Every time I leave our sessions I feel such a sense of calm, peace and inspired. Since working with you every aspect of my life has changed, my relationship, how I am parenting my kids, my work life. I'm so grateful for you. M.M.
Thank you for helping me. I love knowing my super you power. It helps me at school and at home. I hope we get to talk soon. Isa
"Give a man a fish and you feed him for a day. Teach a man to fish and you feed him for a lifetime." Chinese Proverb My son came home from summer camp this week and complained about another boy in the group. It was the same conversation we had every day when I picked...
read more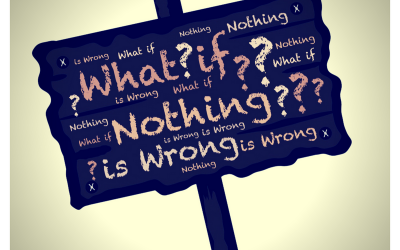 Dear You When you woke up this morning and looked in the mirror you had a lot to say, I heard you, I replied but I'm not sure you heard me. You whispered: Oh God, look at me. I don't want to leave the house today. I hate my hair, my face, my body. I whispered: I wish...
read more